Grab life by the handlebars!
Bavarian E-Bike Tours provides you with an entirely new way to experience Leavenworth and the surrounding area. From the seat of a pedal assisted electric bicycle, the mountain views, blooming orchards, and rushing rivers have never felt so exhilarating. Our guides will treat you to a comfortable and educational experience as you learn about the history of Leavenworth and what makes our little town tick. Bavarian E-Bike Tours is an activity you do not want to miss!
100+ Five-Star Reviews on TripAdvisor.com
"Wow, so much fun!!! I'm a huge fan of biking but my girlfriend hasn't gone biking in years so I was worried about the 16 mile round trip. During the tour we stoped 4 times for about 10-15 min. each so you don't spend all 3 hours on the bike. With the E-bikes it was a breeze, cruising with the self assist at about 10-15mph even up hill! It really gives you a chance to enjoy the views with still having that self accomplished feeling of having earned it. Definitely our favorite part of our trip to Leavenworth." ~ Jared F.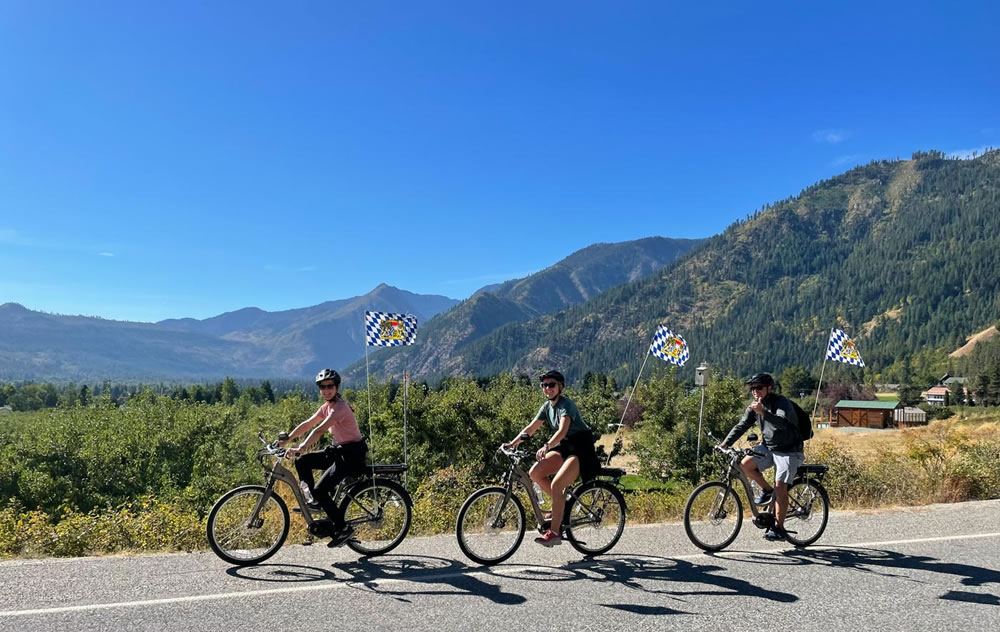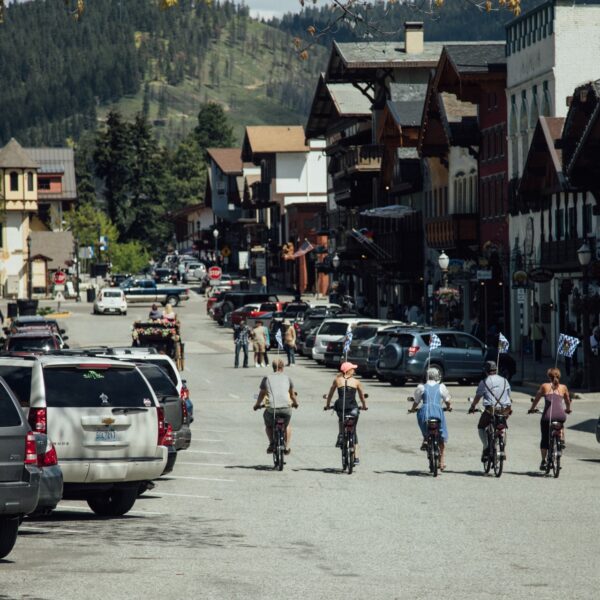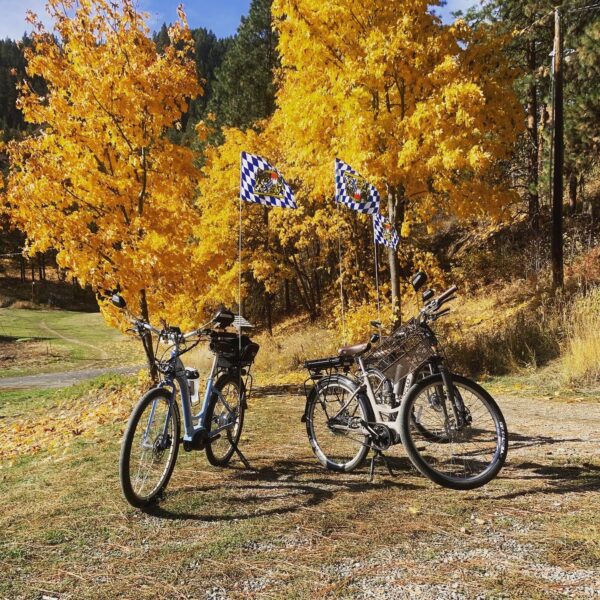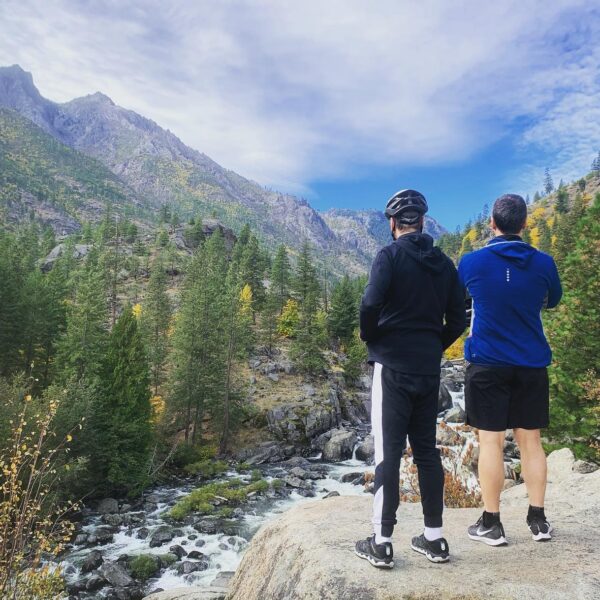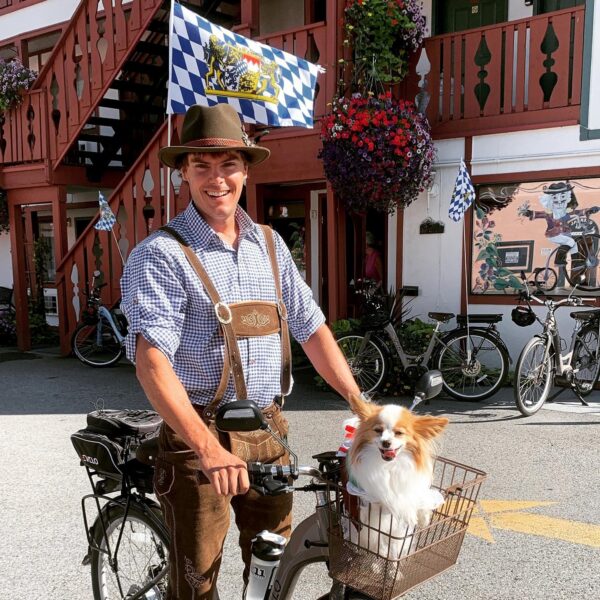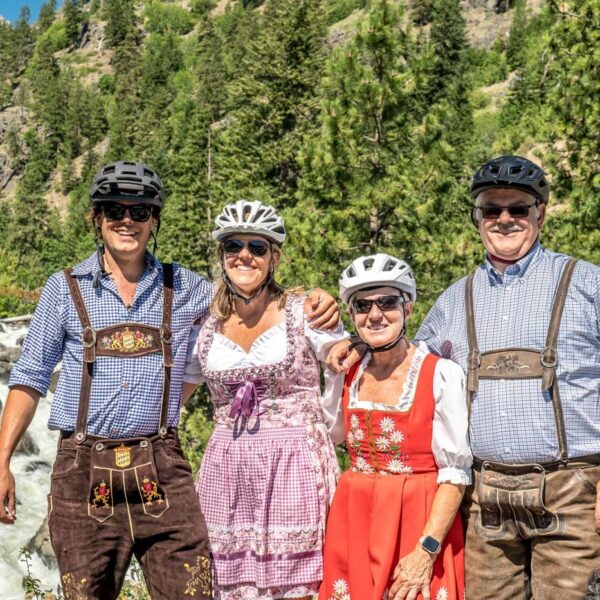 Our E-Bikes
Bavarian E-Bike Tours offers our guests the experience of riding a Galaxy ST by EVELO Bicycles. The Galaxy ST is the perfect blend of comfort and fashion. With its step through frame design, contemporary trim, and 350 watt mid-drive motor, riders are sure to have the ride of their life. Did we mention that this bike is belt-driven as well? Thats right! No more greasy chain to get your clothes caught in or dirtied up. This is the ultimate cruiser, offering variable power input so you can work exactly as hard as you wish. Regardless of the trip you choose, you can be confident that you will be sporting a quiet, comfortable, and stylish ride.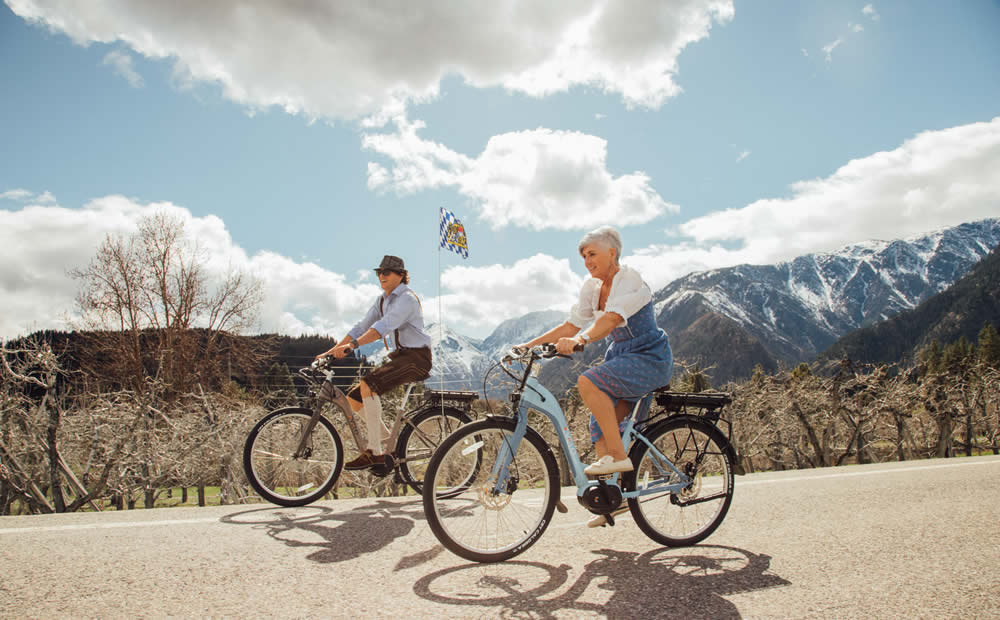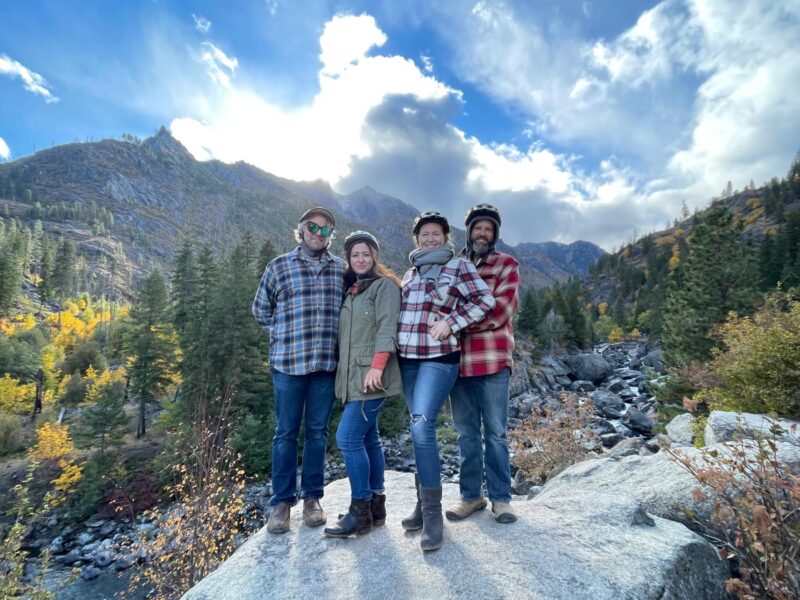 Our Tours
Leavenworth Mountain View Tour
Enjoy a stunning ride around Leavenworth as you experience some of the best views in the cascades. Highlights of this tour include the historic Leavenworth Ski Hill, the incredible Icicle Creek canyon, and a ride through downtown Leavenworth. Traveling 16 miles in just over two hours, this ride provides our guests with a scenic and educational experience. There will be plenty of opportunities along this ride to capture the moment so be sure to bring your camera.
Duration: 2.5 hours
Please arrive 10 minutes prior to departure. If the weather is poor, we will help you reschedule your trip.
Be sure to wear appropriate clothing and closed toed shoes.
Helmets will be provided but if you have your own, feel free to bring it!
RATES:
Person (Mon-Thurs): $99.00
Person (Fri-Sun): $125.00